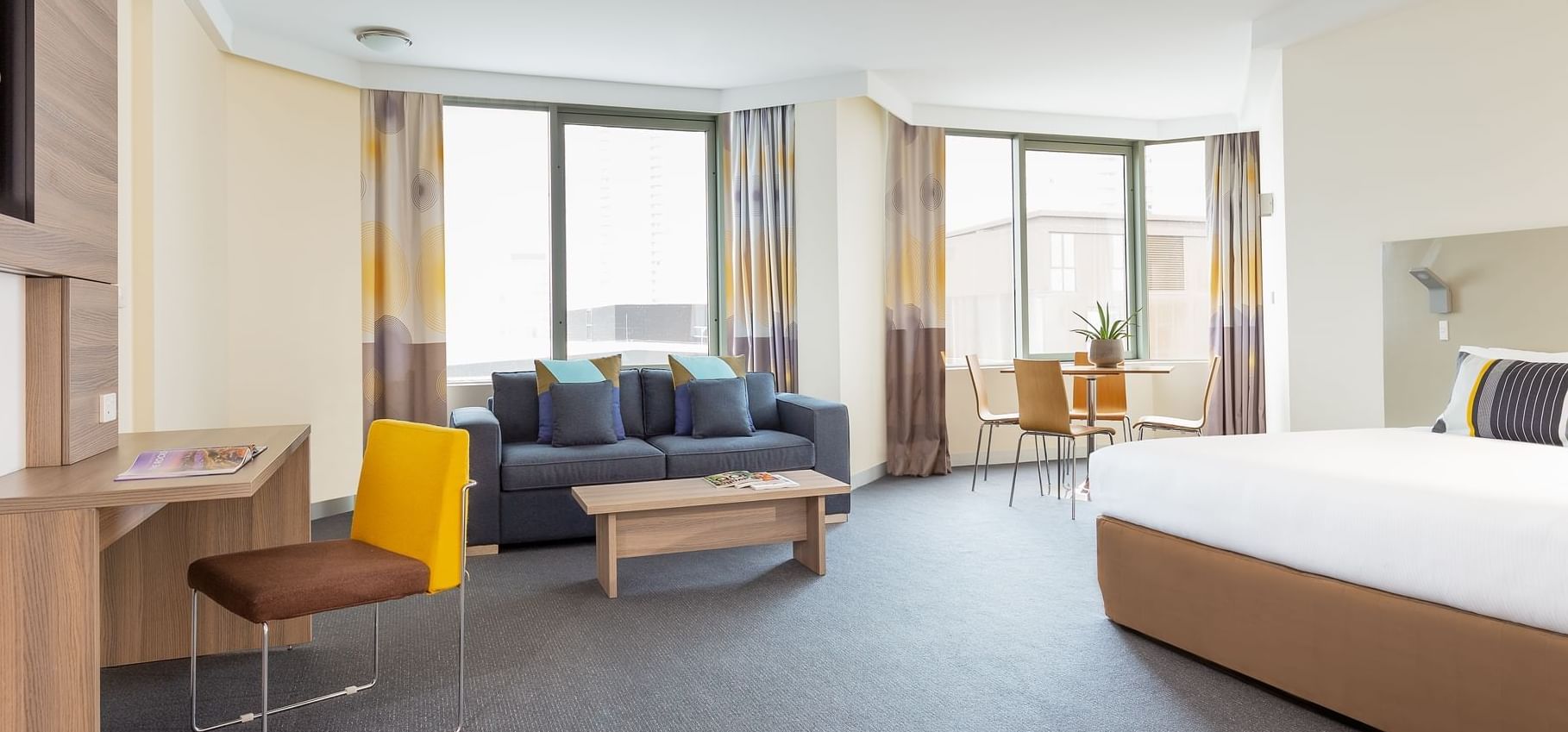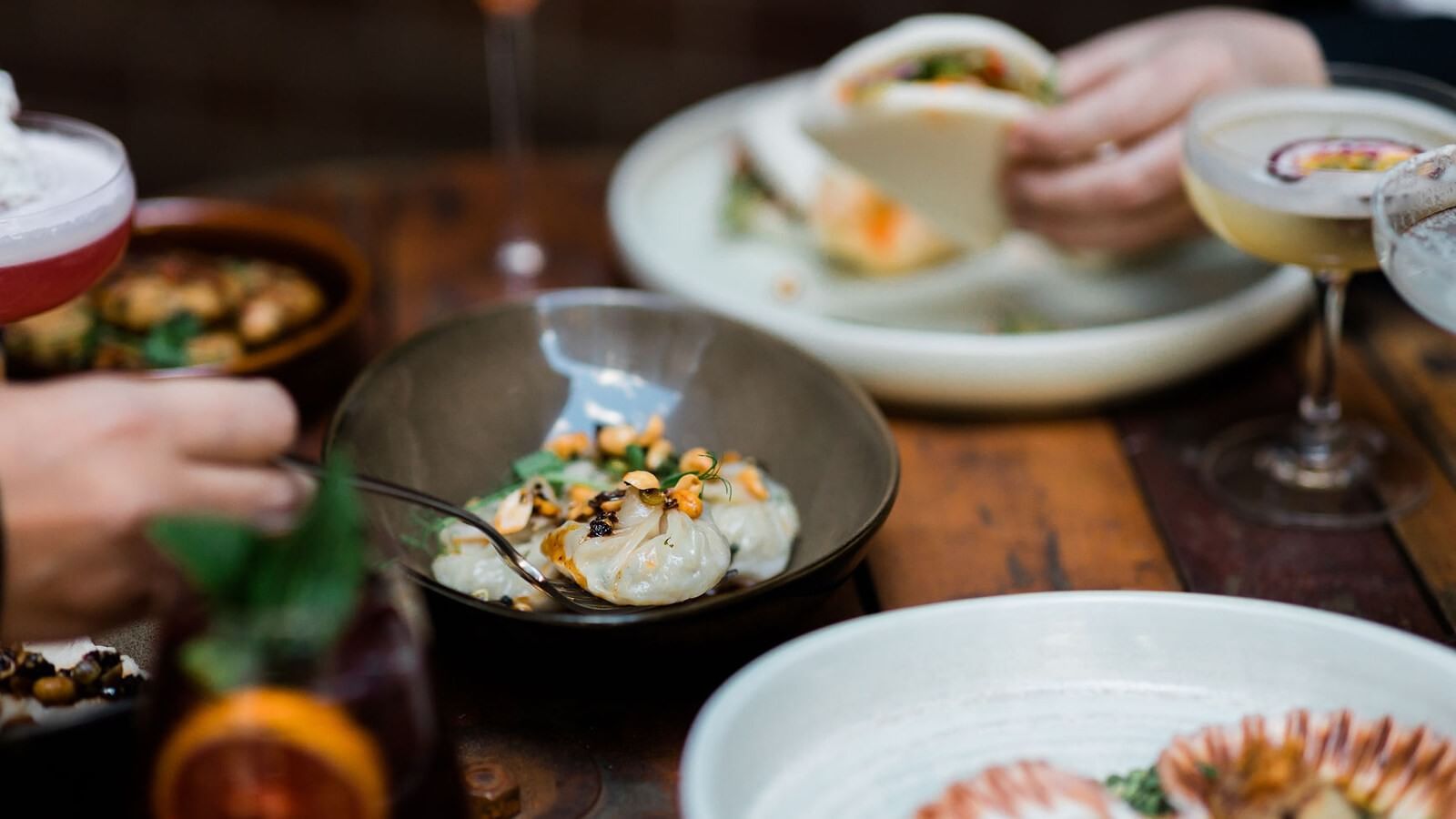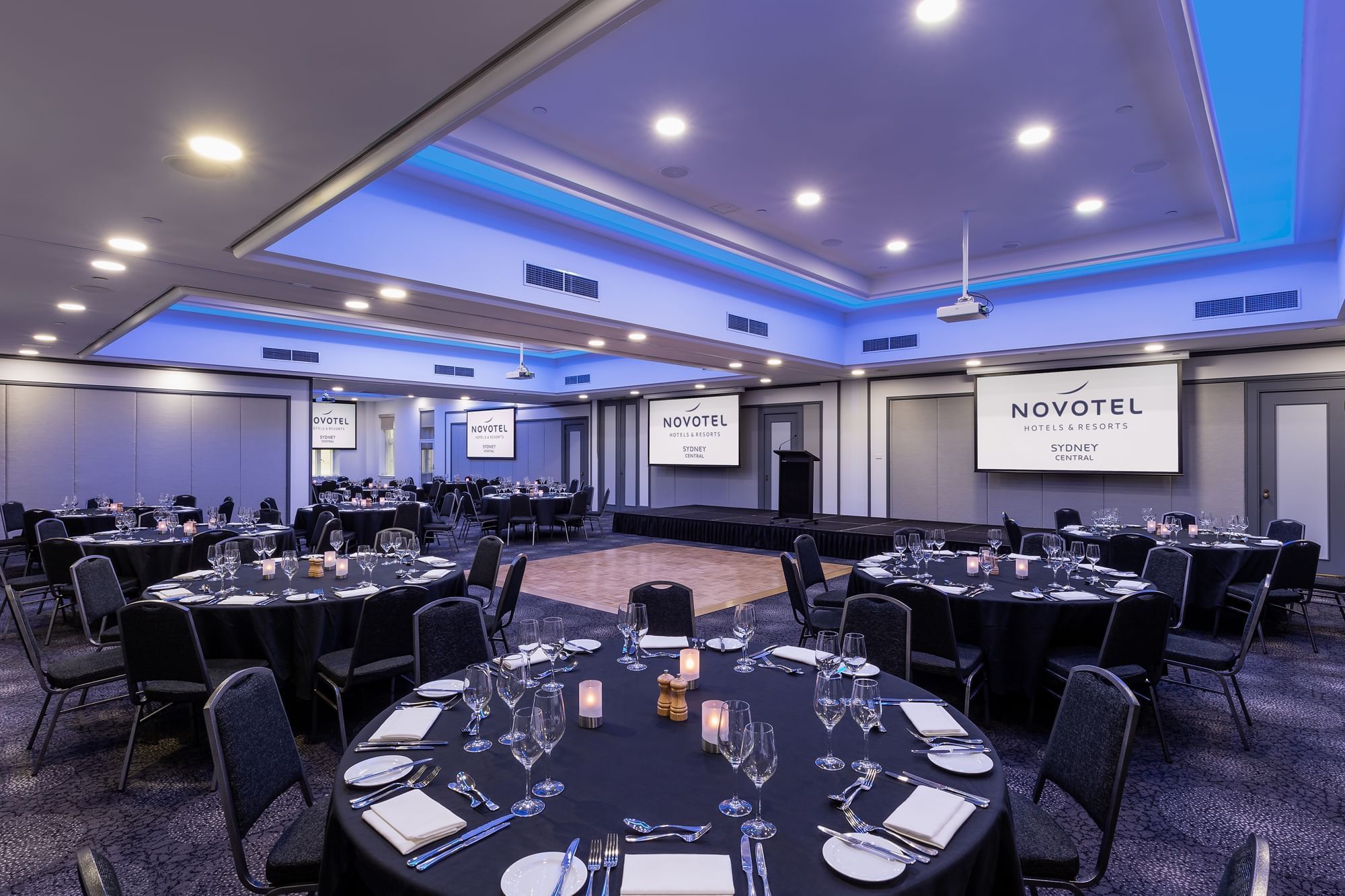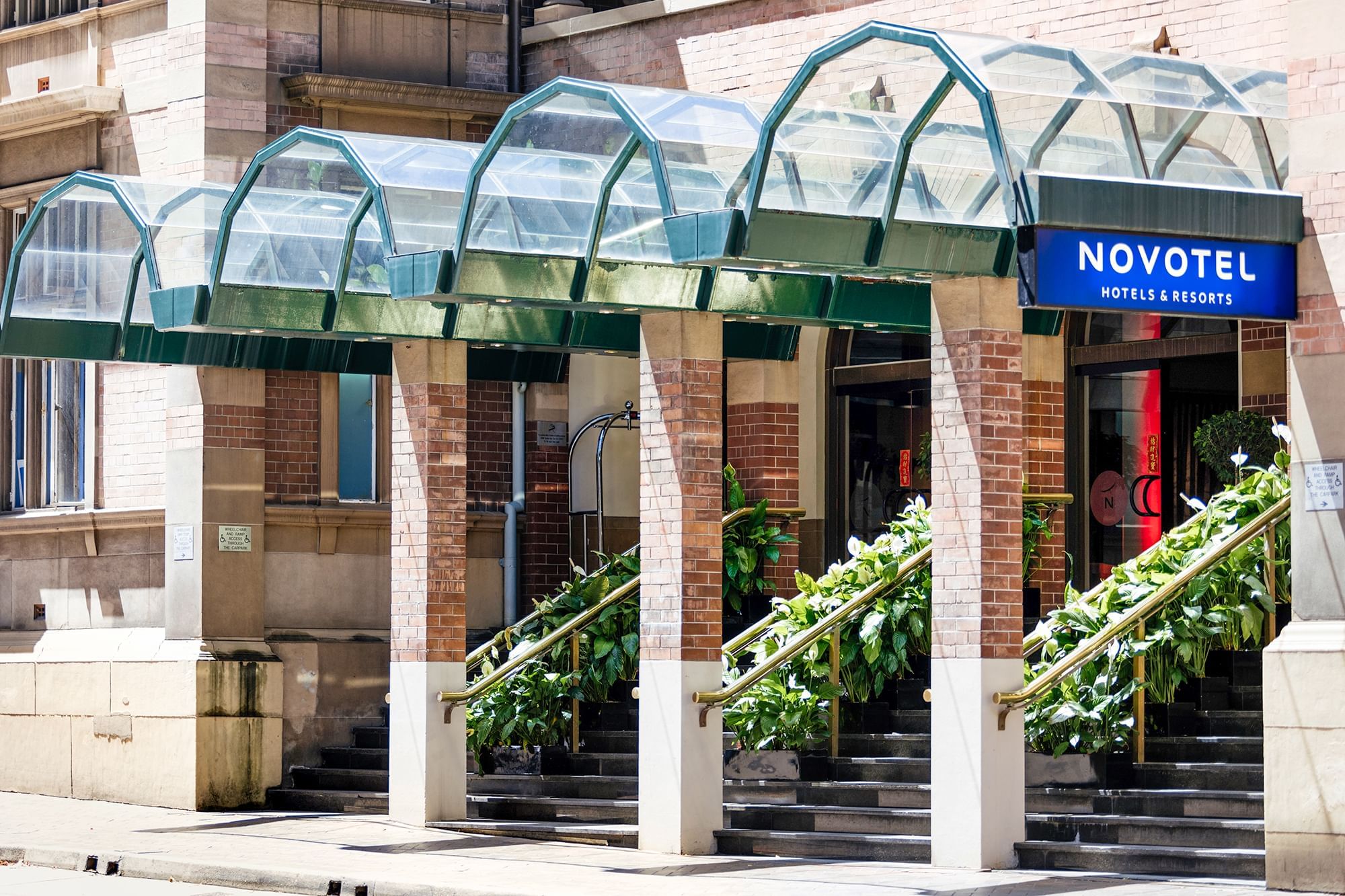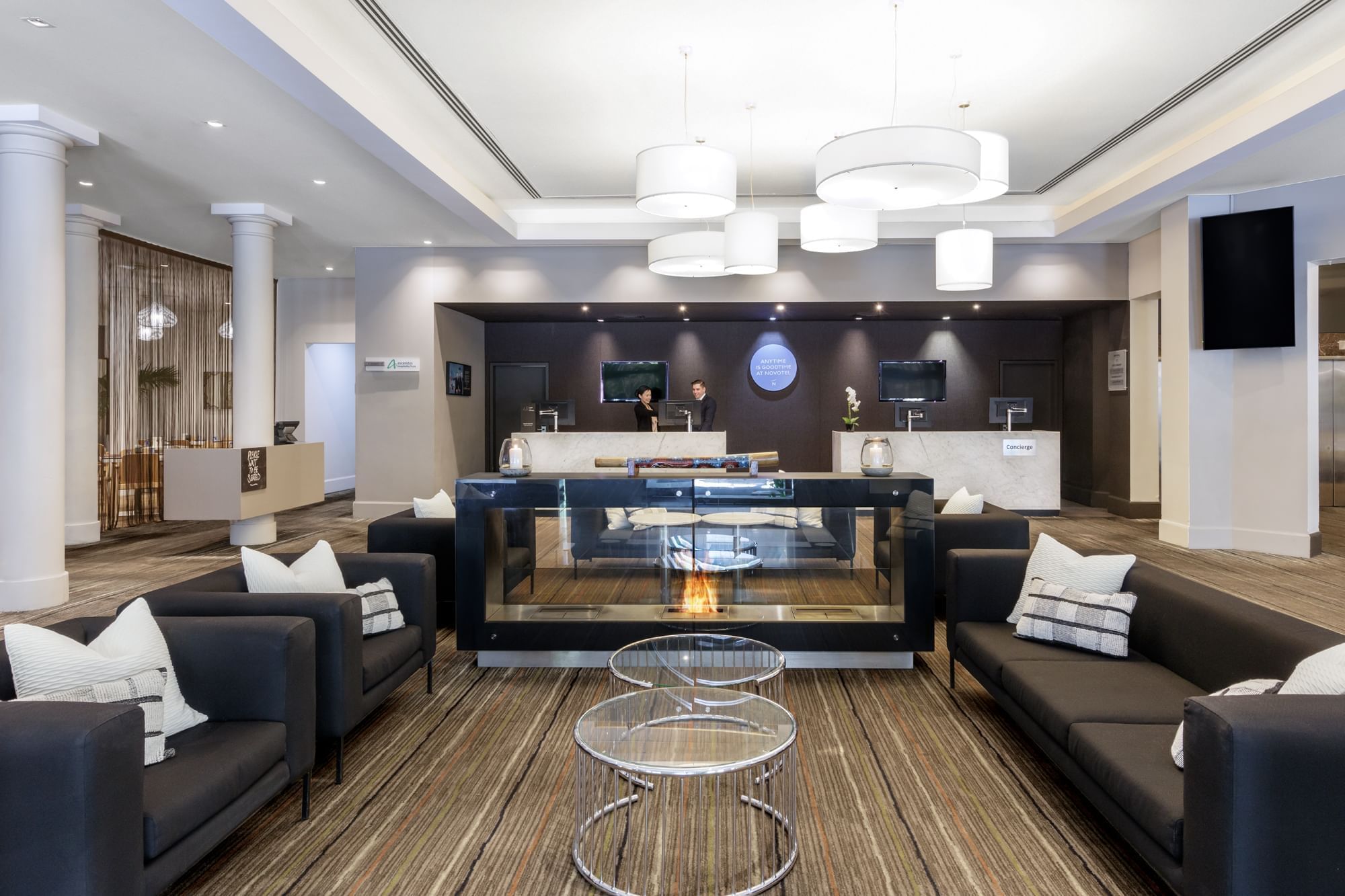 WELCOME TO NOVOTEL SYDNEY CENTRAL HOTEL
One of the top business and holiday hotels in Sydney, Australia
Novotel Sydney Central is located within walking distance of Darling Harbour in Sydney's CBD, and is conveniently located close to Sydney's leading entertainment precinct, exhibition venues, and local attractions. Situated at the end of a quiet-cul-de-sac and offering easy access to Central Railway Station, Novotel Sydney Central's facilities are perfect for those travelling to Sydney for business or leisure.
Please note that our Rooftop pool and spa is currently closed. We apologise for any inconvenience.
If you are looking for hotels near Haymarket in Sydney or near Darling Harbour, this is the place to stay. You will always have something to do when you stay at Novotel Sydney Central hotel, with many major attractions close by. Local attractions include the Powerhouse Museum, Sydney Sea Life Aquarium, National Maritime Museum, Sydney Wild Life Zoo, and the International Convention Centre & ICC Theatre.
Guests can enjoy one of the top 4.5-star hotels for families in Sydney, including 255 spacious guest rooms with a choice of a king or two queen beds. Designed for business and holiday travel, all accommodation rooms feature a contemporary design that includes LCD televisions, private balconies, chaise lounges, ergonomic workstations and fast complimentary Internet access. Boasting a state-of-the-art gymnasium, outdoor rooftop pool and garden area, secure car park, and a contemporary on-site restaurant & bar.
This hotel includes 12 purpose-built meeting and event facilities with some that offer natural light. The Novotel Sydney Central can cater for any occasion. Being only minutes from Sydney's corporate hub and public transport centre, it is the ideal place to host an event and inspire new ideas.
Be our guest and enjoy a dining experience to remember at Thomas St. Kitchen & Bar. Whether you are relaxing with friends or unwinding with colleagues, Thomas St. Kitchen & Bar impresses with its artful use of seasonal local produce matched with popular Australian wines.
HIGHLIGHTS
Thomas St. Kitchen & Bar open 7 days a week
Free wifi* to help you stay connected
Outstanding plentiful breakfast buffet to help you start the day right, including barista made coffee
12 purpose built meeting and event spaces, including a rooftop terrace
Car Parking Station with Tesla Destination Chargers
24-hour reception and room service
24-hour fitness centre
Heated rooftop outdoor pool and spa - CURRENTLY CLOSED
Daily housekeeping & full laundry facilities
IMPORTANT NOTICE
Welcoming, safeguarding and taking care of others is at the very heart of what we do and who we are. To ensure guest well-being at Novotel Sydney Central, we have increased our cleaning standards even further by launching ALLSAFE. ALLSAFE is our cleanliness & prevention label which represents some of the most stringent cleaning standards & operational protocols in the world of hospitality. These standards have been vetted by Bureau Veritas, a world leader in hygiene & cleanliness inspection. Novotel Sydney Central has also been certified as COVID SAFE.
169-179 Thomas Street Sydney NSW 2000 Australia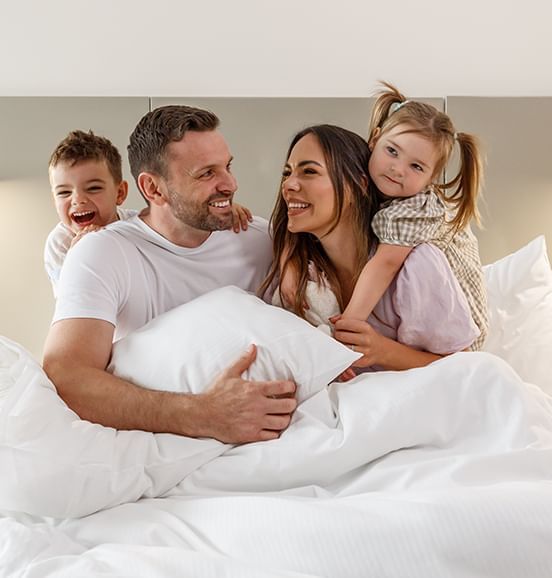 Stay NSW Voucher
We're ready to accept your Stay NSW Vouchers plus Dine & Discover Vouchers
Welcome back to our world at Novotel!
Enjoy sleek comfort in a stylish room designed to meet all your needs. A premium bed and special touches that make the difference. Relax, get some work done, and take full advantage of your stay.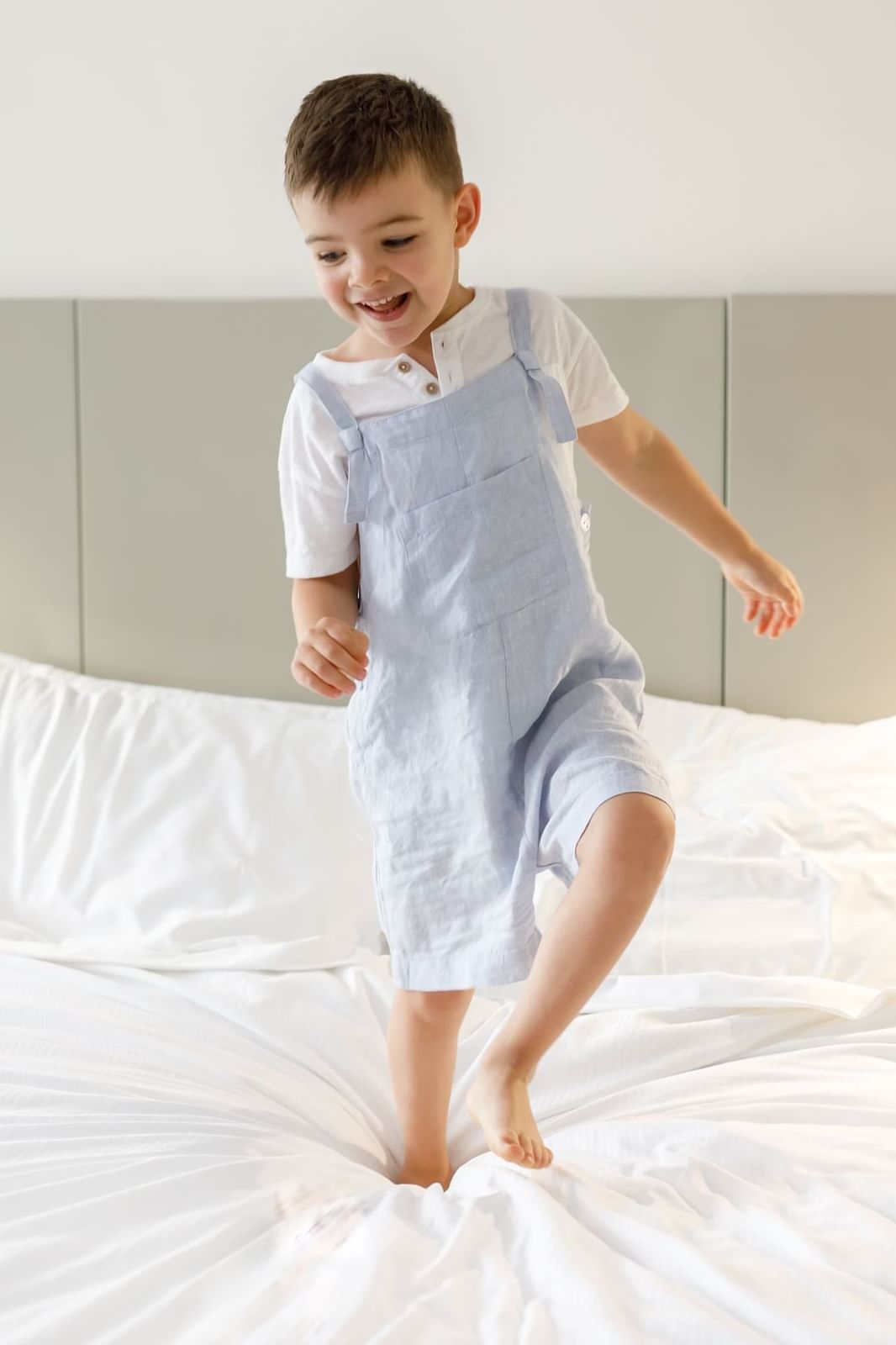 Stay NSW Vouchers
STAY NSW Vouchers and Parent NSW Vouchers are eligible to be used to book any package or rate directly at Novotel Sydney Central. Make the most out of the value of your NSW Stay Voucher on any of our accommodation special offers including Inner City Glamping, Elevate Stay and Dine or Playtime in Sydney!
Novotel Sydney Central also accepts Dine Vouchers at Thomas St. Kitchen and Bar.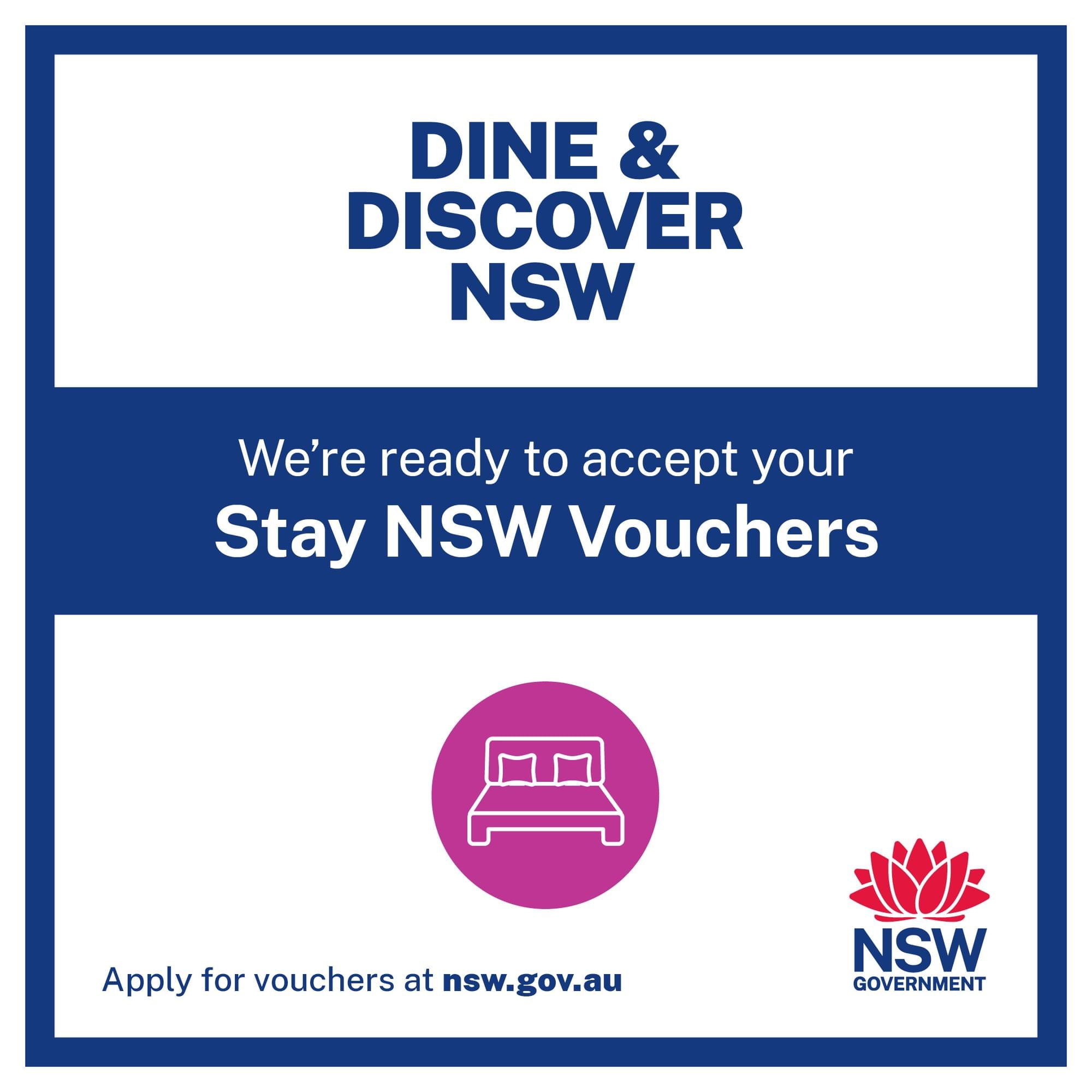 SPECIAL OFFERS
ENJOY YOUR SYDNEY HOLIDAY WITH NOVOTEL SYDNEY CENTRAL'S ACCOMMODATION SPECIALS
Discover our latest Novotel Sydney Central special offers here including family holiday packages and Sydney attraction packages for your next stay here in Sydney. Our family accommodation specials and range of Novotel discounts will be sure to meet your requirements for your stay, no matter what the occasion is.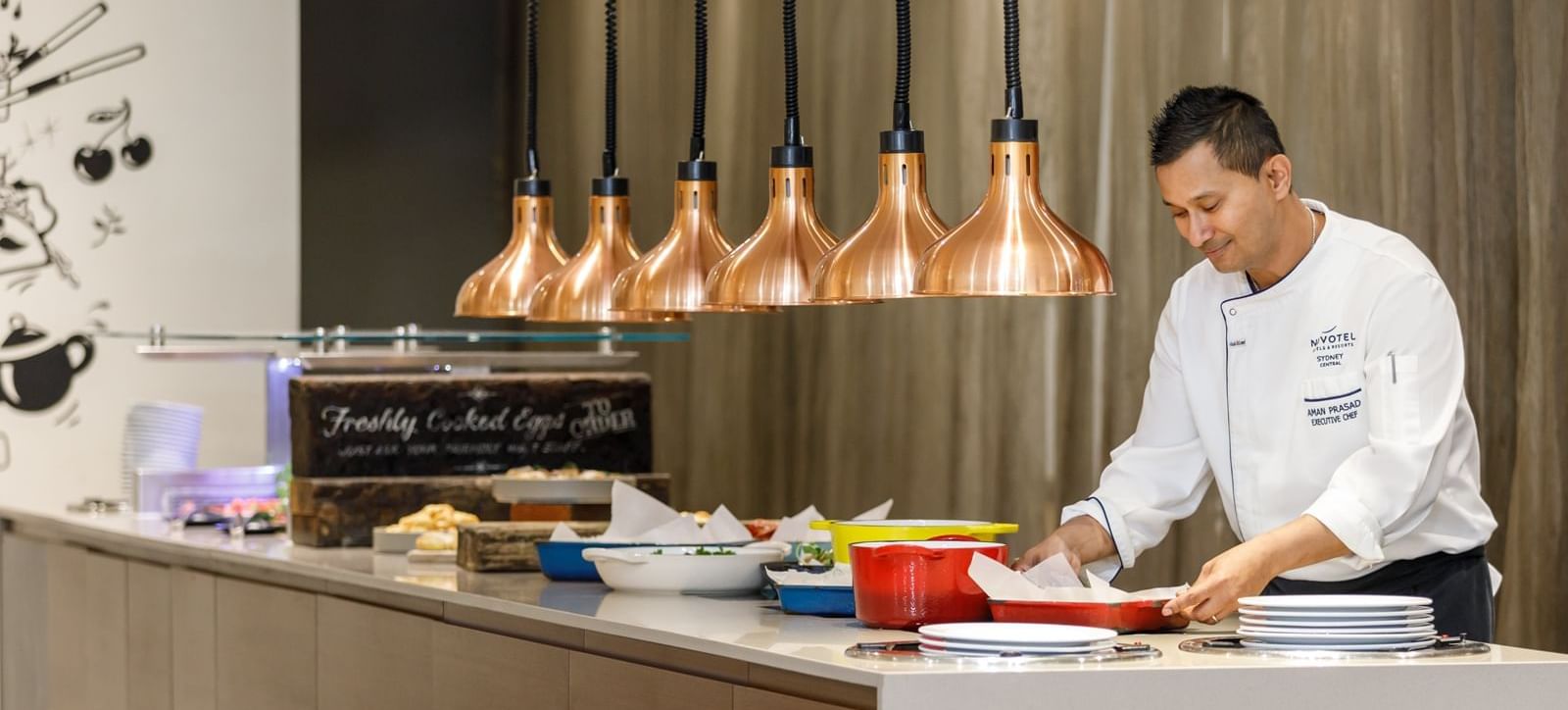 WELCOME TO THOMAS ST. KITCHEN & BAR
THOMAS ST. KITCHEN & BAR
Thomas St. Kitchen & Bar at Novotel Sydney Central offering craveable classics including steakhouse fare, burgers and more. To maintain balance when travelling, choose from our healthy choices menu throughout the day or wake up to Novotel's fresh start breakfast that offers a delicious healthy start with barista made coffee, bakery-fresh bread and organic items.
MEETINGS & EVENTS AT NOVOTEL SYDNEY CENTRAL
HOST SUCCESSFUL CONFERENCES AND EVENTS AT OUR DYNAMIC VENUES
Choose from 12 multi-purpose dedicated meeting rooms and a pillarless ballroom that is the perfect solution to a large conference, wedding or major social function.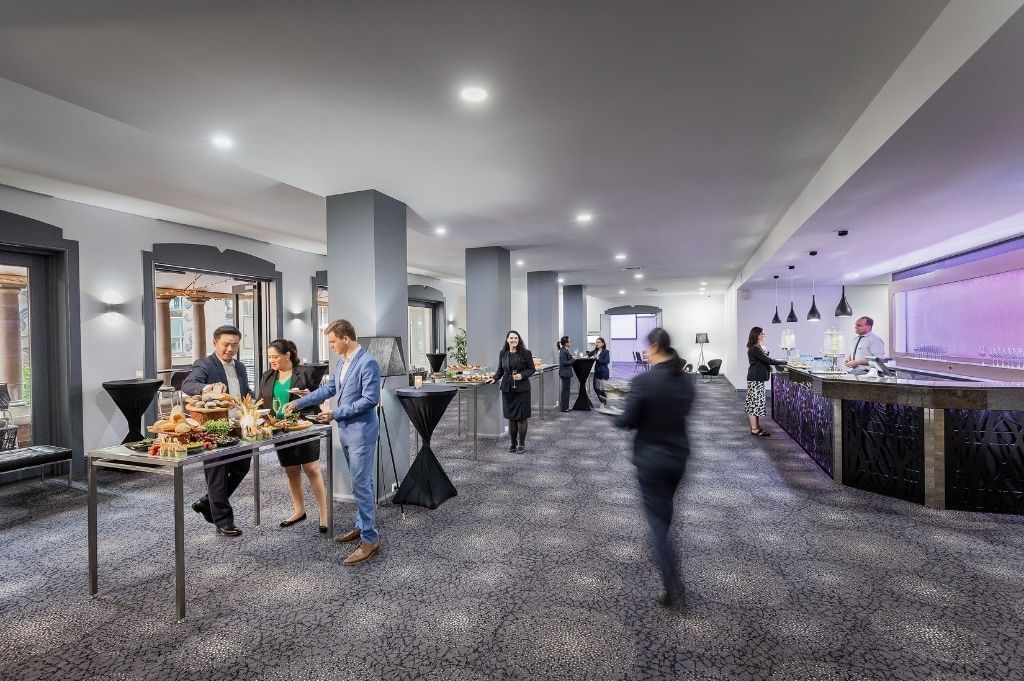 Choose from 12 multi-purpose dedicated meeting rooms and a pillarless ballroom that is the perfect solution to a large conference, wedding or major social function.
Offering a fusion of contemporary and international cuisine, there are a wide range of conference day packages that are available including healthy choices, personalised menu options, and delicious buffet lunches. Novotel Sydney Central Hotel is the perfect choice for a garden event venue, festive event, and high-powered meeting in Sydney.
Best place to stay
So happy to be able to return to Novotel Sydney Central. We were very impressed with the absolutely outstanding staff, the cleanliness of the Hotel and the wonderful room. Nothing seems to be too much trouble for the staff, whether it was getting information, recommendations, helpful advice, even the offer of an umbrella when it was very wet. The food in the restaurant was excellent and so was the variety and food for room service. The hotel is in the perfect position with easy access to public transport, theatres, entertainment, and retail shopping.
Well located and refreshed
We had a short three day stay at this hotel due to attending an engagement party.

Location is in Chinatown and just a short 7 minute walk to Central Station.

Darling Harbour isnt far away and perhaps a 15 minute walk away.

We were upgraded from a King Standard to a King Executive. The differences in the roomn include a coffee maker, a high floor, water and the supply of robes and slippers. I did have to follow up on the robes and slippers as they were not present when we checked it.

Room was minimalistic but nice a clean and looks to have been refreshed not too long ago. Bathroom has a bath/shower.

I wasn't a fan of room service only upon request. This should be better communicated as we missed out on our clean after the first night due to lack of knowing.

Breakfast is buffet on Saturday and Sunday with 2 choices from the menu on the other days including a plate of pastries, coffee and juice. Breakfast I thought was substantial.

I also enjoyed Thomas Street Bar with all day $7 beers and other specials.

Overall a very good stay.
Will stay again!!!
Perfect spot and wonderful staff

Parking was very well priced and onsite which made things much easier for us

The staff on arrival were really friendly and gave our toddlers a gift (little bag of activities)
After a car trip this was more of a gift for us as parents!!
Kept them happy during check in and while we rested in room after the drive

There is also a dedicated area in the lobby for the kids set up as a toy room, my kids loved this

The room was clean and comfortable

We had a buffet breakfast on the Sunday (I think this option is only on the weekends) kids are free
Food was nice, fresh squeezed juice,fresh pancakes ect

Very close to paddy's markets (2 min walk)
Also Woolworths is one street over and for a family trip this was so convenient

Will most definitely stay again on our next trip thanks to the team for making this stay enjoyable
GUEST BOOK
SHARE YOUR BEAUTIFUL MOMENTS
Stay in touch and connected to all the news and happenings #NovotelSydneyCentral #SpecialMoments #GuestExperience #LiveLimitless #TimeIsOnYourSide